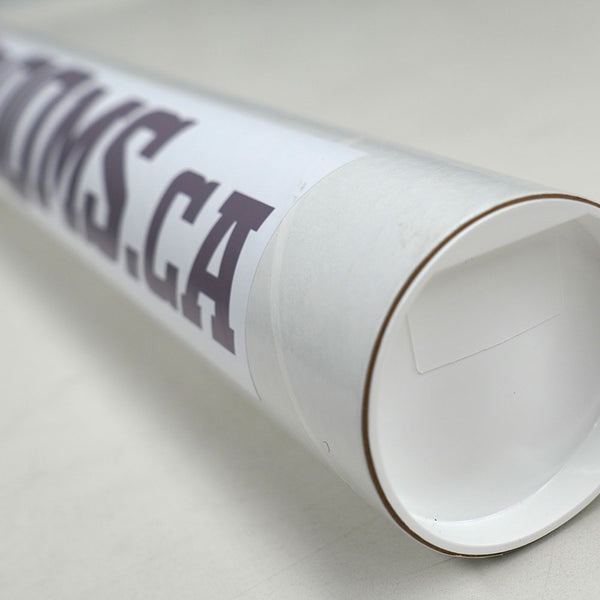 Glass. Unscathed and squeaky-clean. Available in small (24in x 24in) and large (43.5in x 43.5in). This peel and stick hockey wallpaper pattern is designed to easily repeat when applied side-by-side on your wall for a seamless finish.
Got a hockey player, ringette player, or skater in the family? Bring the rink home with peel and stick hockey wallpaper and decals for their room! These room-transforming products are great for birthday gifts, Christmas gifts, or to simply transform a room that needs an extra-special creative touch.
Nobody likes to wait any longer than they should for anything. That's why we have a fully-stocked warehouse in Alberta and ship orders fanatically FAST and FREE.
Don't be fooled by copy cats! We are the ORIGINAL peel and stick hockey wallpaper and decal company founded in Edmonton, AB. The real deal. The Lanny McDonald.
We guarantee the quality of our products because they're proudly made right here in CANADA. If (and that's a big IF) you're not happy with our quality - let us know and we'll make it right.
Thank you for #shoppinglocal!