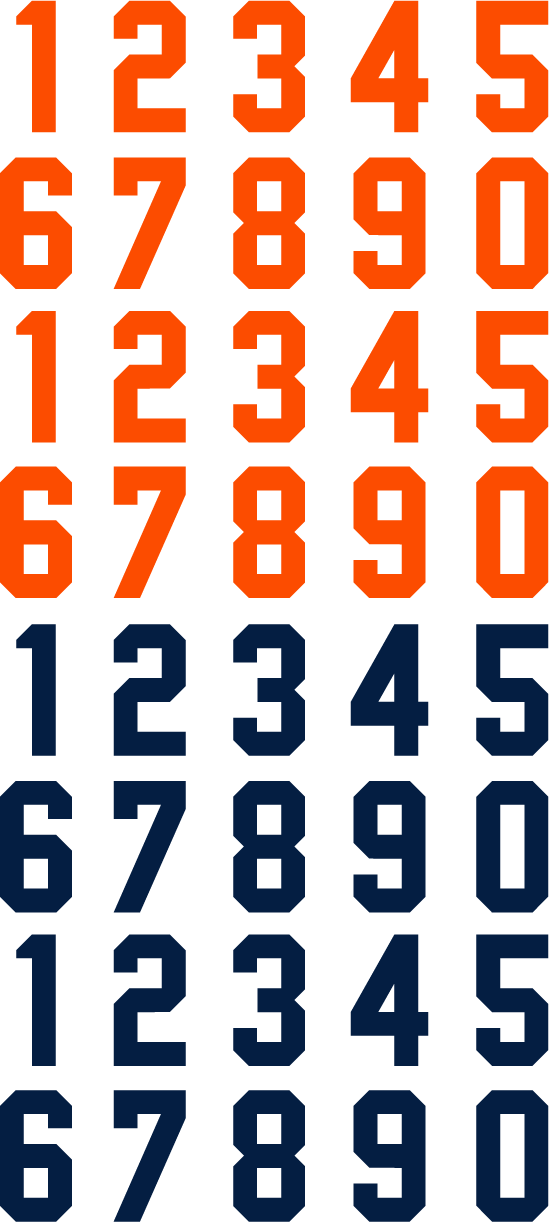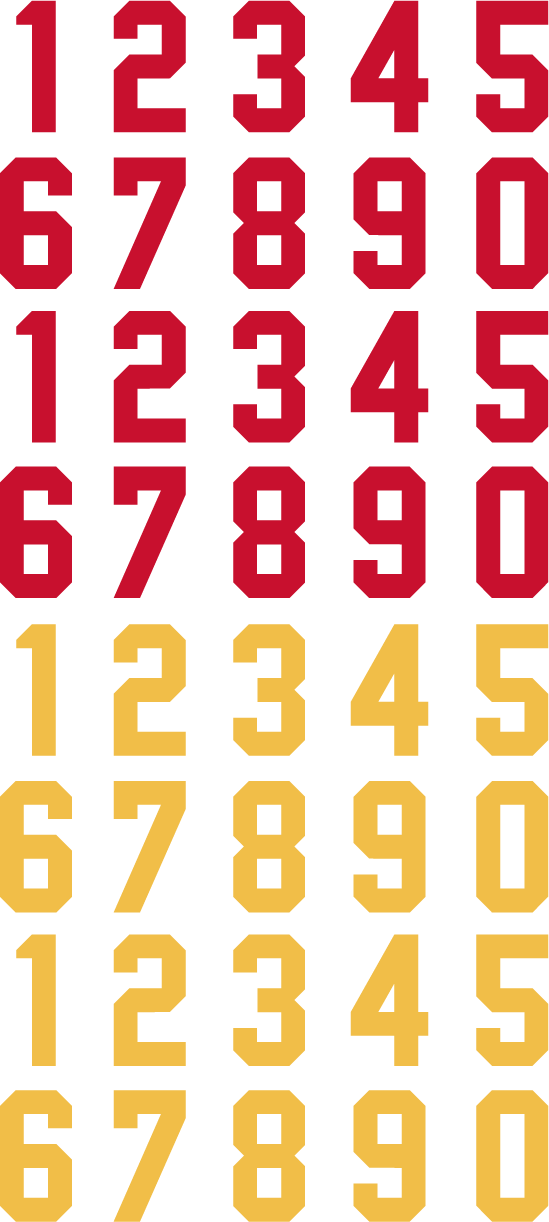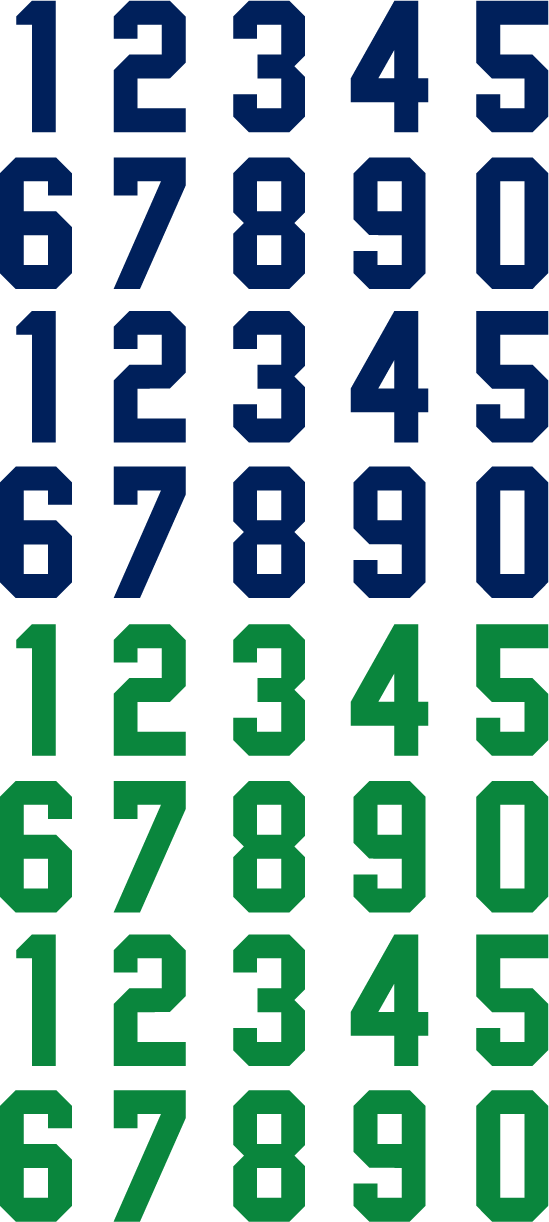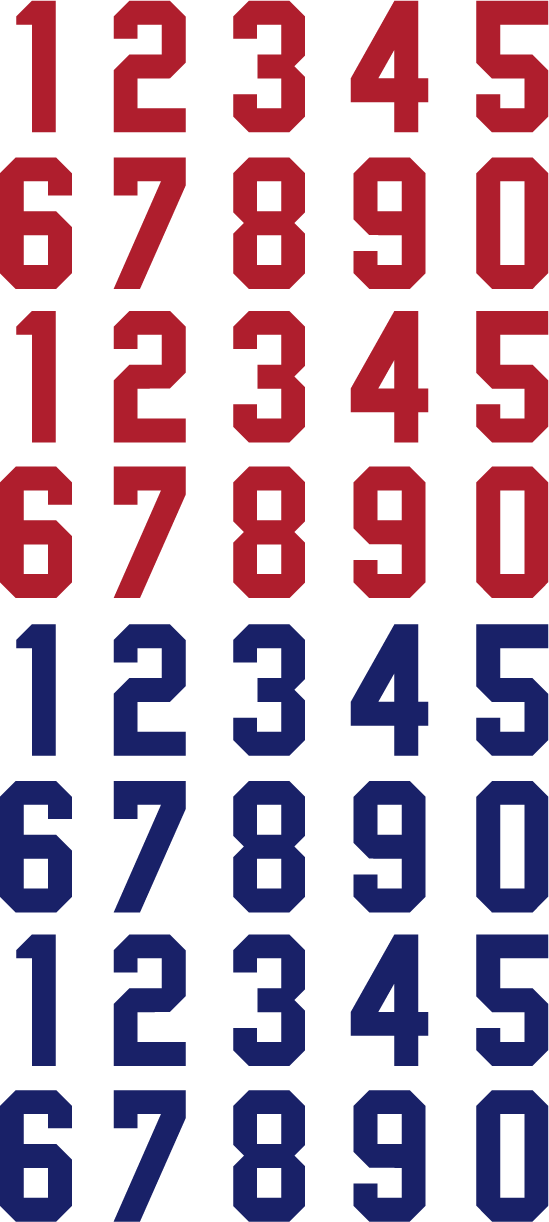 Get 40 individual numbers! Each number is approximately 6.5in high.
Customize your hockey room with jersey numbers! Available in traditional Canadian-city team colours, the options are endless because these numbers stick to walls, furniture, and other bedroom objects! Here are some ideas where you can place these numbers:
On walls

On bed headboards

On doors (inside & out)

On dressers

On desks
These room-transforming, peel-and-stick hockey decal numbers are great for birthday gifts, Christmas gifts, or to simply transform a room that needs an extra-special creative touch.
Don't be fooled by copy cats! We are the ORIGINAL peel and stick hockey wallpaper and decal company founded in Edmonton, AB. The real deal. The Lanny McDonald.
We guarantee the quality of our products because they're proudly made right here in CANADA. If (and that's a big IF) you're not happy with our quality - let us know and we'll make it right.
Thank you for #shoppinglocal!