Peel-and-Stick Arena Boards for Your Hockey Room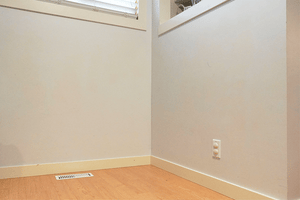 Just a Bunch of No-No's
No glue. No nails. No paint. No mess. No damage to your walls. Just peel and stick it. Easily remove and re-apply.
Order FREE Samples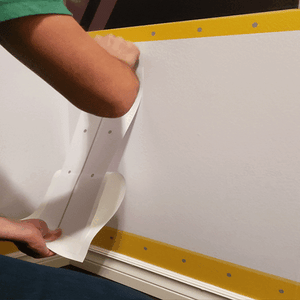 Add-On Piece by Piece
Avoid struggling with a huge roll and easily apply each piece one by one. It's easier to apply, more accurate, and lets you customize with add-ons like rivets, blue lines, red lines, goal lines, glass, logos, and more.
Order Free Samples
Transform Any Room into a Hockey Lover's Dream Space with Hockey Rooms Canada
Are you looking for the perfect way to show off your love of hockey? Look no further than Hockey Rooms Canada! We offer custom wall decals and wallpaper that will transform any room into a hockey lover's dream space. Our high-quality products are easy to apply, and they come in a variety of designs that will fit any style. Plus, our commitment to customer service ensures you'll have a hassle-free shopping experience.
At Hockey Rooms Canada, we understand how important it is to make sure your home decor reflects your passions. That's why we offer unique designs that capture the spirit of the game. Whether you're looking for something subtle or an eye-catching statement piece, our wall decals and wallpaper can help you create the perfect hockey-themed room.
Our products are made from durable materials that are easy to apply and remove without leaving any residue behind. Plus, they won't damage your walls! With our wide selection of designs, you can find something that fits perfectly with your existing decor or start fresh with an entirely new look.
We believe everyone should be able to express their love of hockey in their own home. That's why we strive to provide quality products at affordable prices so everyone can enjoy them. Plus, our commitment to customer service means you'll always have someone available to answer questions or help with any issues you may have during the ordering process.
So don't wait - transform any room into a hockey lover's dream space today with Hockey Rooms Canada!
Made in Canada
As Canadian as maple syrup, our products are made in Canada. In the cold. Up hill. Both ways.
"Absolutely awesome product fellas, thank you!"
Scott F.
"My kid lost his mind when we surprised him with this...feel free to use this photo in your marketing. We are SUPER happy. Thank you!"
Trina W.
"That was the easiest room transformation we've ever done and our kid loves it! It's now the most popular room in the house!"
Keri G.
Our Shipping Partners
We're known for FAST shipping and handling times! Not like McDavid fast, but you know - fast!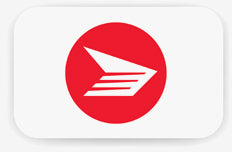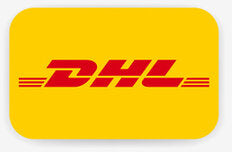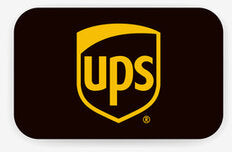 Seriously though, will this stuff ruin my walls?
Nope! But if you're not convinced, grab one of our free product sample kits and pay only for the shipping and handling. Test our peel and stick hockey decals and wallpaper on a small inconspicuous section of wall to see how easily it applies and removes.
Do these come in one large roll?
Nope! Each item is applied individually. This means if you want 3 sections of boards they'll arrive in 3 separate pieces. This makes it WAY easier to apply. Check out our installation help/resources for more information.
Can I easily fix a mistake?
Yep! Our peel and stick hockey decals and wallpaper can easily be removed and re-applied. This means if you accidentally misalign your application you can peel it off and try again.
How much is shipping?
Shipping options include FREE shipping on orders over a certain amount. We also have low standard and expedited shipping rates. To see your shipping costs, add our peel and stick hockey decals and wallpaper into your cart and proceed to the checkout page. You'll see your shipping charges tallied on step 2.
Where does the product come from?
Our peel and stick hockey decals and wallpaper are designed and printed right here in Canada - in Edmonton, AB, to be precise. We use local couriers to get your product to you fast, at an affordable rate.
What if there's a problem with my order?
We pride ourselves on offering exceptional customer support and work hard to protect the reputation and integrity of our business. If you have any problems with your order, just reach out to us and we'll do our best to make it right.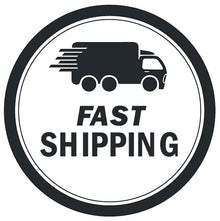 Fast, Free Shipping
Nobody likes to wait any longer than they should for anything. That's why we have a fully-stocked warehouse in Alberta and ship orders fanatically FAST and FREE.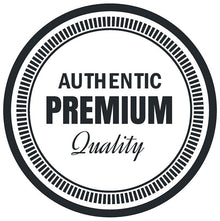 The Original
Don't be fooled by copy cats! HockeyRooms.ca is the ORIGINAL peel and stick hockey wallpaper and decal company founded in Edmonton, AB. The real deal. The Lanny McDonald.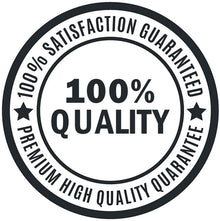 Quality Guaranteed
We guarantee the quality of our products because they're proudly made right here in CANADA. If (and that's a big IF) you're not happy with our quality - let us know and we'll make it right.
How to Be the Best Sports Parent
Is your child a little athlete? Getting involved in a sports team is both fun and healthy for a child, and can teach important things like teamwork and camaraderie. If you are reading this, you probably want to support your child's journey through team sports, and we'll be happy to help you along with that! Here are a few tips on how to best support your kid's growing interest in sports.
Decorating for Your Sport of Choice with Custom Wall Decals
If you're a big fan of a particular sport, why not show your support by decorating your home with custom wall decals? You can order custom wall decals for any sport you're interested in, from baseball to tennis to soccer, and they make a great addition to a bedroom, living room, or your personal hobby corner. Plus, they're easy to apply and remove, so you can change up your look whenever you want. We have plenty of blogs full of hockey-themed inspiration, so let's take this time to go over a few other popular sports and get your creative juices flowing!