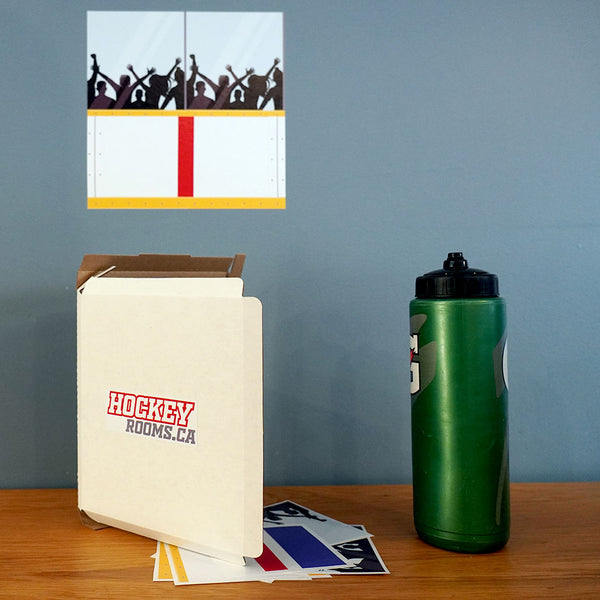 Order a free product sample box to see, smell, and stick our hockey decals on your walls.
Only pay for shipping & handling. The cost is refunded back to you via a promotional code if you like our product and want to order the real deal.
The box includes miniature versions of our product so you can see how easy it is to transform your room into a barn. Our sample boxes include 2x boards, 2x glass, 1x blue line, 1x red line, 1x goal line, plus some extras.